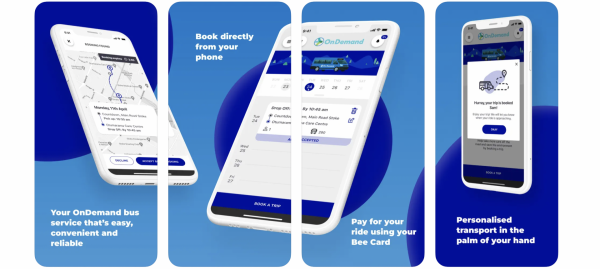 To find the app on the Apple or Google Play app store search: 'eBus OnDemand'. When you download the app you will be able to set up an account, but you wont be able to request a bus until August 1.
People who do not have access to a mobile phone will be able to order a bus by calling Nelson City Council Customer Service team on 03 546 0200.
Here's how the service works:
Passengers request a bus using the app or by calling the number above.
The service runs Monday to Friday, 9am – 3pm
The app will show you how far away your bus is and when and where to meet it.
Meeting places are dotted throughout Stoke so you should never be more than a short walk from where you meet the bus.
Passengers who have ordered a bus by calling Council will be told when and where to meet the bus and have a text message sent to their phone when it is about to arrive.
Try to be on time – the bus can only wait for a couple of minutes.
Pay for the bus using Bee Card or cash as usual.

Remember, this is a bus ride-sharing service and the bus doesn't travel on a set route. It will take the most efficient route to your destination based on the destinations of other passengers and yourself.